We are digital builders of brands, sites & campaigns. Our work is infused with creativity, informed by research & foster the connection of community. We combine technology, design & strategy to make great things. Our clients do great work & care about brand, visuals & results.
We want to feature 2 of our projects: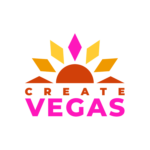 Create.Vegas celebrates culture, creativity & community in Las Vegas. We have a directory of local creative institutions. We share a calendar with local exhibits, performances and cultural events. We've got a lot to add but are excited to serve the community.
This is the calendar of the Las Vegas Business Community, where we share a selection of events from over 125 sources including chambers, B2B groups, mixers, ribbon cuttings, trade shows and educational events. It is free to join with paid options for promoting businesses and events.
We'd love any feedback on these two projects and welcome any help spreading the word. Both sites have newsletters and socials an